TRANSCAISSE invites you to order your products online on WEGOTRADE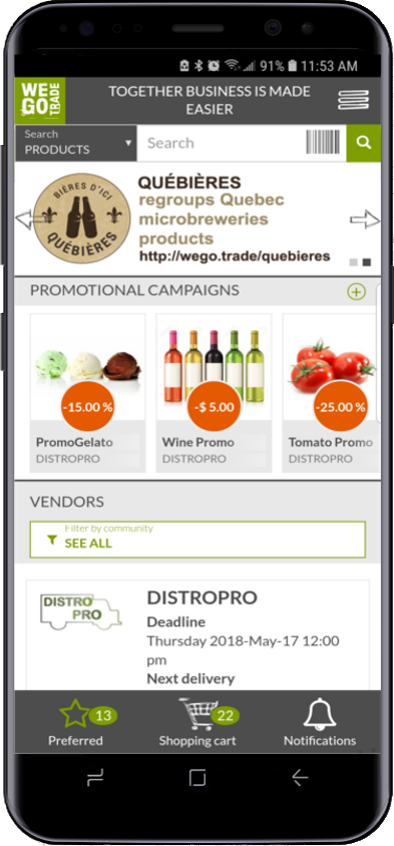 Using WEGOTRADE, you can finally order your products whenever you want, any way you like, and from anywhere.
WEGOTRADE is available from your smartphone, tablet, and computer.
By creating your account on WEGOTRADE, you will automatically have access to your TRANSCAISSE products catalog and you will be ready to order online.
The use of WEGOTRADE is free of charge for retailers.
---
About WEGOTRADE
WEGOTRADE is a B2B platform, primarily for the food and beverage industry. Retailers, distributors, wholesaler and suppliers are grouped together within the same marketplace managing purchase orders and promotions.
Available on smart phones, tablets and the Web, WEGOTRADE can be used by all businesses, regardless of their technological capabilities.
Vendors can easily create and give access to their product catalogs and promotions, so retailers can order at any time, with complete autonomy.