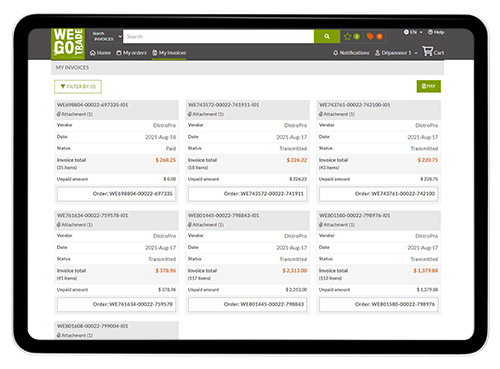 Control the Entire Sales Process From Order to Cash
Take full advantage of WEGOTRADE by combining the use of our online payment solution, B2B marketplace, sales reps, and delivery modules.
WEGOTRADE Pay enables you to manage payment terms. For bad payers, you can demand online payment before sending a new order.
You control the entire order to cash process by combining order taking, billing, payment, and collection on one platform.