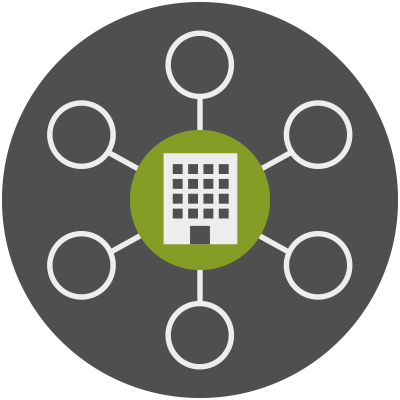 Private Community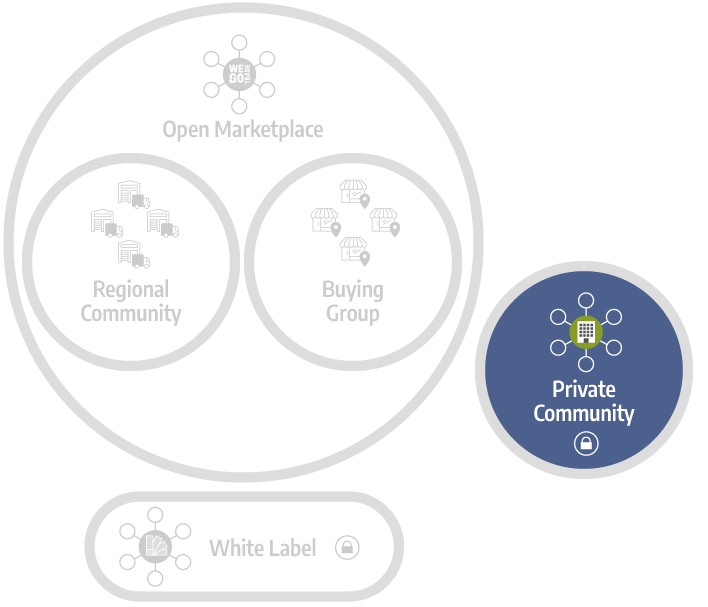 An Enclave of Trust. Your Own Private Platform.
WEGOTRADE Corporate Communities are private and separate from the Open Marketplace. They are designed around the needs of company owners, corporations, franchisors or head offices who manage multiple retail locations.
The Corporate Community allows them to offer a private, simplified ordering platform to their retailers. They can save precious time and money thanks to a streamlined purchasing process. This solutions does not require you to make complex ecommerce or IT developments either.
As a community manager, you have  full control over the products offering. Whether retailers purchase from your central warehouse or from other vendors that deliver them directly. In other words, you may opt to only offer products available from your warehouse, or you can also allow other vendors to offer their products as well.
The retailers do not have access to the Open Marketplace, to other products, or other vendors through WEGOTRADE.
Continue reading